cantores ifanc o fri rhyngwladol - Charlotte Church - international singing sensation
y bas-fariton byd-enwog - Bryn Terfel - world-renowned baritone
actor Cymraeg a goncrodd Hollywood - Rhys Ifans - the movie world's discovery of the decade
un o elynion ysgeler James Bond - Jonathan Pryce - Bond villain and all-round superstar
Be ydy'r cysylltiad? What's the connection?
Gareth Glyn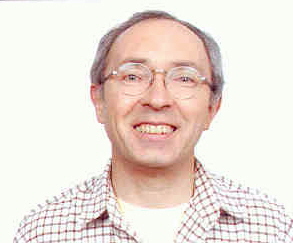 Cyfansoddwr a darlledwr - Composer and broadcaster
Gwasgwch y botwm i weld fideo o Gareth yn Neuadd Albert!

Press the button to see a video of Gareth in the Royal Albert Hall!
Gwrandewch ar fy ngwaith!

Cwmnïau cyhoeddi a recordio fy ngwaith

Hanes fy mywyd i (hyd yn hyn)

Listen to some of my works!

My publishers and recording companies

My life story so far
Mae o bobol wedi taro heibio eisoes!

You are visitor no.